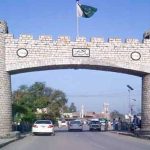 A day after the government inked a deal with Tehreek-e-Labbaik Pakistan (TLP), Prime Minister Imran Khan has defended the agreement as the only viable option left at the government's disposal to defuse tensions amicably, saying the move warded off further bloodshed.
Presiding over a meeting of the core committee of the ruling Pakistan Tehreek-i-Insaf (PTI), the prime minister took the members into confidence and briefed them about the pact, the details of which remain under wraps.
Giving further grounds for the decision, PM Imran explained he had never subscribed to the idea of using force as a strategy to resolve such matters, adding that the intensity of the standoff between the government and the group demanded a peaceful solution to it.
The government on Sunday had successfully reached an agreement with the outlawed Tehreek-e-Labbaik Pakistan party, putting an end to a 10-day protest. The pact came after around two weeks of clashes that left at least seven policemen dead and scores injured on both sides
The announcement was made at a news conference in Islamabad where Foreign Minister Shah Mahmood Qureshi, National Assembly Speaker Asad Qaiser, Minister of State for Parliamentary Affairs Ali Mohammad Khan, prominent cleric Mufti Muneebur Rehman as well as TLP members Mufti Ghulam Abbas Faizi and Mufti Mohammad Ameer were present.
"The government of Pakistan and the TLP held detailed negotiations in an environment of mutual trust and an agreement has been reached between the two sides," announced Mufti Munibur Rehman.
The negotiating team did not divulge any further details which, the members said, would be revealed at "appropriate time".