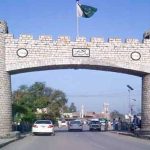 The death toll from the massive earthquake in Turkey and Syria kept on climbing Thursday, topping 21,000 as the first UN aid reached Syrian rebel-held zones but hopes of finding more survivors faded.
The chief of the World Health Organization said he was on his way to Syria, as bitter cold hampered the search of thousands of flattened buildings and threatened the lives of many quake victims who are without shelter and drinking water.
Relatives were left scouring body bags laid out in a hospital car park in Turkey's southern city of Antakya to search for missing relatives, an indication of the scale of the tragedy.
"We found my aunt, but not my uncle," said Rania Zaboubi, a Syrian refugee who lost eight members of her family.
Chances of finding survivors have dimmed now that the 72-hour mark that experts consider the most likely period to save lives has passed.
The 7.8-magnitude quake struck early Monday as people slept, in a region where many had already suffered loss and displacement due to Syria's civil war.
WHO head Tedros Adhanom Ghebreyesus said Thursday that he was heading to Syria.
"On my way to Syria, where WHO is supporting essential health care in the areas affected by the recent earthquake," Tedros tweeted.
But in a potentially life-saving development, an aid convoy reached rebel-held northwestern Syria earlier in the day, the first since the quake, an official at the Bab al-Hawa border crossing told a foreign news agency.
Freezing temperatures
The crossing is the only way UN assistance can reach civilians without going through areas controlled by Syrian government forces.
A decade of civil war and Syrian-Russian aerial bombardment had already destroyed hospitals, collapsed the economy and prompted electricity, fuel and water shortages.
UN Secretary-General Antonio Guterres urged the Security Council to authorise the opening of new cross-border humanitarian aid points between Turkey and Syria to deliver aid.
Four million people living in rebel-held areas of northwest Syria have had to rely on the Bab al-Hawa crossing as part of a cross-border aid operation authorised by the Security Council nearly a decade ago.