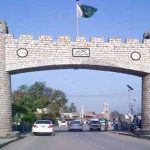 PESHAWAR: Dengue fever outbreak has rung alarm bells across the country as over 900 more patients have been affected in Khyber Pakhtunkhwa (KP).
Majority of the patients in Khyber Pakhtunkhwa belong to Peshawar, however, health authorities failed to control the dengue outbreak.
Meanwhile, two more patients have been diagnosed with dengue fever in Lahore, and the total number has surged to 32 in the provincial capital.
80 people have been affected by the disease in Rawalpindi, 12 in Faisalabad, 8 in Bahawalpur and Attock, 6 in Lodhran and 5 in Sargodha. Dengue patients have also been reported in Gujranwala, Muzaffargarh and Gujrat.
According to statistics, 2,286 persons have been tested positive for dengue in Punjab while the number of suspected patients has surged to 59,739. Three people have died of dengue so far this year.