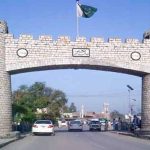 ISLAMABAD: The Deputy Commissioner, Islamabad has taken a strict notice of bike riding on the route of metro bus.
According to the sources, DC implements section 144 on the metro bus route and strictly forbids to ride motor bike or any other vehicle on the metro bus route.
A notification in this regard has been issued which said that violater of this rule will have to face severe consequences.