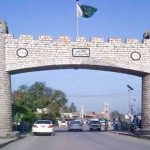 ISLAMABAD: Director General (DG) Anti-Narcotics Force (ANF) Major General Muhammad Arif Malik along with Federal Minister for Narcotics Control Shehryar Afridi held an important meeting with Prime Minister Imran Khan to discuss Rana Sanaullah narcotics case.
DG ANF apprised PM Imran on the ongoing probe and progress made in the case.
On Dec 26, Pakistan Muslim League-Nawaz (PML-N) Punjab President was released from Lahore's Camp Jail after the Lahore High Court (LHC) granted him bail in narcotics case.
Rana Sanaullah was welcomed with garlands and a shower of petals whereas the PML-N workers also chanted slogans on his release.
PML-N leader was arrested in a case pertaining to smuggling of drugs, and he had been released after five months and 25 days. His surety bonds were submitted in the LHC after which a Robkar was issued in the name of jail superintendent.
After receiving the Robkar, the investigation into the jail was completed and Rana Sanaullah was released. On the eve of the release, a large number of PML-N activists, including Rana Sanaullah's wife and son-in-law, reached outside the jail for solidarity. However, he left with his family without talking to the media.
Earlier, The Lahore High Court (LHC) issued its 9-page detailed judgment of granting bail to Pakistan Muslim League-Nawaz (PML-N) leader Rana Sanaullah in a drug case filed against him by the Anti-Narcotics Force (ANF).