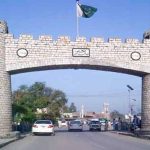 ISLAMABAD: During the National Assembly session today, a disgruntled Pakistan Tehreek-e-Insaf (PTI) MNA, Mussarat Ahmedzeb, joined hands with Ayesha Gulalai and expressed support for her.
She not only came at her seat in the lower house but also expressed full support for her cause. Ahmedzeb even cheared for her during her speech in the assembly. Ayesha Gulalai had voiced allegations of sending lewd messages against PTI Chairman Imran Khan in her fiery press conference last week.
A parliamentary committee was formed to investigate the matter which PTI rejected immediately. Imran Khan refuted the allegations and said that the evidence should be produced by those first who accuse others.
It should be noted that PTI had disowned Mussarat Ahmedzeb back in 2014 when she was accused of violating party protocols. This year, she came to light after calling the attack on Malala Yousufzai 'scripted' during an interview with daily Ummat. "She was shot in the head but no bullet was found in CT scan in #Swat but yes then the bullet got stuck in her head in #CHM Peshawer," she said in a tweet.
Meanwhile, PTI lawmaker Shireen Mazari demanded the deputy speaker to declare Ayesha Gulalai stranger in the parliament. The demanded was rejected by the deputy speaker. While responding to the matter, the ex-PTI lawmaker told Mazari to go through Article 63.