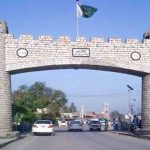 KARACHI—-Devaluation of the Pakistani rupee against the US dollar continued as the greenback closed at a historic high of Rs 193 after an increase of Rs1.25 paisas in interbank trading on Friday.
The dollar was being sold at 193.1 in the interbank market at the start of the day, according to the Forex Association of Pakistan. Trading is still underway.
There are two trade markets, open and interbank, which run on confidence. The rates of currencies are one to two rupees less in the interbank market to support the trade and investors. Pakistan's prevailing political situation, impending International Monetary Fund programme, rollover of Chinese loan, and talks with Saudi Arabia and the United Arab Emirates are major contributing factors to "market confidence."
China is expected to reply next week on its decision to roll over worth $3.2 billion worth of loans, which is expected to support Pakistan's import bill that currently stands at $6 billion against $1.9 billion of the country's export.
Beijing, which brought the corridor project to Islamabad, has the highest investment in the country's stock market.
Economist Khurram Schehzad said the increase in dollar value against the rupee was expected and a little increase has also been seen in the international market because the interest rate on the dollar was very low… almost zero in the wake of the coronavirus pandemic.
Former president Asif Ali Zardari on Wednesday hinted at privatizing the state-owned entities to support the economy and welcome foreign direct investment. But, he also stressed the need for keeping the larger share and decision making powers.
The governments have been trying to privatise Pakistan International Airlines and State Life after a foreign consortium bought steel mills.
The Roshan Digital Account, launched in the PTI government, has managed to attract $4 billion dollars from overseas Pakistanis. Least to mention, this account also feeds the country's expenses. Such accounts provide innovative banking solutions for millions of expatriates, including Non-Resident Pakistan Origin cardholders, seeking to undertake banking, payment and investment activities in Pakistan.