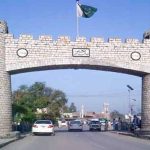 KABUL: Caretaker foreign minister of Afghanistan Amir Khan Muttaqi has strongly criticized Pakistan, asking Islamabad not to blame Kabul for its internal problems.
Addressing a function in Kabul, the Afghan foreign minister said that Pakistan should not blame Afghanistan for its internal failures. "You should solve your internal problems by yourself", he said.
Amir Khan Mutaqi said that Pakistani officials should properly investigate the Peshawar blast. How a suicide bomber destroyed the mosque and killed 100 people, he said. If Afghanistan is the epicenter of terrorism, then why the other neighboring countries have no threat to their security from Afghanistan, he said. Pakistan and Afghanistan should jointly work, he suggested.