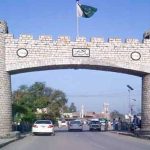 ISLAMABAD: Former Foreign Minister Khawaja Asif on Saturday has submitted written reply in the Supreme Court (SC) in a case pertaining to his disqualification.
Asif said that constitution or law doesn't bar anyone to work as a member of National Assembly adding that major part of his income comes from private business.
He further stated that no transaction has been made from his bank account in Dubai.
Asif maintained that non-declaration of closed account is not unlawful.
He said that he mistakenly concealed the Dubai bank account details.
On April 27, IHC disqualified Foreign Minister Khawaja Asif from the parliament under Article 62 (1) (f).