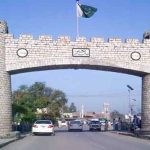 ISLAMABAD: The Economic Coordination Committee (ECC) on Monday announced to conduct a major crackdown against electricity theft.
Significant decisions were taken in a meeting of the committee headed by Finance Minister Asad Umar earlier today.
In addition to the crackdown against electricity theft, the ECC also agreed to sever all illegal electricity connections within three months. A decision to install prepaid electric meters was also taken.
The committee also resolved to take immediate against power-sector defaulters including ministries and government departments.
Furthermore, the ECC decided to immediately resume operations of fertiliser factories. It resolved that the domestic demand for fertiliser will be fulfilled from the presently-inoperative factories.
In today's meeting, the committee also said that the matter of circular debt will be presented before Prime Minister Imran Khan.