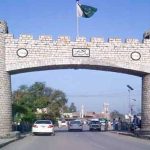 ISLAMABAD: The Economic Coordination Committee (ECC) has approved a summary to release emergency funds in order to deal with the Coronavirus.
According to details, a meeting of the Economic Coordination Committee (ECC), chaired by Adviser to the Prime Minister on Finance and Revenue Dr. Abdul Hafeez Shaikh, was held on Thursday approved the release of Rs5 billion funds to NDMA.
According to the statement, these funds will be provided immediately for acquiring logistics and important basic equipment. A supplementary grant worth $532,152 was also approved for the NADRA project in federally administered tribal areas (FATA).
The statement further said that a grant of Rs5500 million was approved for sustainable development goals program and a supplementary grant of Rs275 million was approved for the Ministry of Housing and Works.
According to the statement, the committee approved quarterly tariffs on electricity for K-Electric consumers and tariff adjustment for various categories was increased from Rs1.09 to Rs2.89 per kilowatt.
The statement further said that a notification for the increase in electricity tariff will be issued after three months and a committee for the national electric-vehicles policy has been set up which will give its recommendations within a month. The committee will include Deputy Chairman planning commission, petroleum officials and representatives of other relevant ministries.
According to the ECC statement, officials have been directed to coordinate with Balochistan government on LPG air mix projects. Pakistan State Oil (PSO) and other oil companies have sought relief from the deficit incurred due to the depreciation of the rupee.