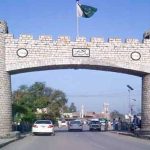 ISLAMABAD: The Election Commission of Pakistan (ECP) on Thursday issued a schedule for the presidential election, setting September 4 as the day of the ballot.
President Mamnoon Hussain's five-year term is set to expire on September 9. According to the Constitution, the presidential election must be held at least a month prior to the expiry of the incumbent's term, which in this case would have been August 8.
The president is elected by an electoral college comprising members of the Senate, National Assembly and four provincial assemblies. Voting is held through a secret ballot.
Ordinarily, the presidential election is held either a month after the General Election, or at least a month before the expiry of the president's tenure.
Holding a presidential election on Aug 8 was out of the question, however, since neither the National nor the provincial assemblies were functional then.
Sept 4, 10am-4pm: Polling day. Elections will take place at Parliament House, Islamabad; Provincial Assembly Building; Lahore, Provincial Assembly Building, Karachi; Provincial Assembly Building, Peshawar; and the Provincial Assembly Building, Quetta.