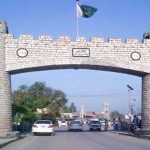 ISLAMABAD: Election Commission of Pakistan (ECP) has denotified Pakistan Tehreek-e-Insaf (PTI) secretary general Jahangir Tareen and declared Lodhran seat vacant on Friday following top court's verdict in a disqualification case.
Notification of the commission has come in hours after Supreme Court of Pakistan (SCP) delivered a verdict in disqualification case today.
Siddique Baloch of ruling Pakistan Muslim League-Nawaz (PML-N) had defeated Tareen to win NA-154 seat in Lodhran in General Elections 2013. However, the victory was challenged by the PTI's secretary general in a tribunal.
The election tribunal delivered its verdict on August 26 calling for by-polls in the constituency as Baloch was disqualified.
In the latest development today, the top court has disqualified Tareen on petitions pursued by members of the ruling party over assets beyond means case.