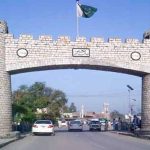 ISLAMABAD: The new Chief Election Commissioner and other members have raised the issue of failure of RTS system during the 2018 general elections suggesting an investigation into the matter.
In an important statement issued by the Election Commission of Pakistan (ECP), it said that the failure of the Result Transmission System (RTS) should be investigated.
The statement said that the Election Commission, while expressing strong displeasure over the failure of RTS in 2018, has suggested that the inquiry should find out the reasons for the failure, which would determine the future course of action.