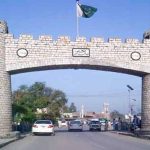 ISLAMABAD: The Election Commission of Pakistan on Tuesday rejected Pakistan Tehreek-e-Insaf chairman Imran Khan's reference that sought to deseat Ayesha Gulalai from the National Assembly.
The PTI chairman had filed the reference after his party lawmaker had accused him of sexual harassment.
ECP has decided that Ayesha Gulalai would remain the National Assembly member.
Two members of the five-member panel dissented the Election Commission's decision.
The dissenting notes came from the members from Balochistan and Punjab, the TV channel reported.
The panel was headed by Election Commissioner Justice (retd) Sardar Muhammad Raza Khan.
Calling Imran Khan a characterless person, Aaisha Gulalai in August Gulalai had accused the Pakistan Tehreek-e-Insaf chairman of sending her "inappropriate" text messages.
Addressing a press conference, the PTI MNA from Khyber Pakhtunkhwa had called for an inquiry into her allegations against the former cricketer.
She said the PTI chairman sent her "inappropriate" texts in 2013, adding that her claims could be verified by the Pakistan Telecommunication Authority (PTA) through examination of Imran Khan's BlackBarry phone.