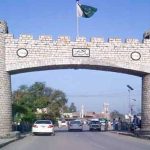 ISLAMABAD: The Election Commission of Pakistan (ECP) has sought a written reply from PTI Chief and prime minister in-waiting Imran Khan in a case pertaining to violating secrecy of the ballot during General Elections.
PTI counsel Babar Awan appeared before the ECP for hearing of the case today. He said the case shouldn't be dragged further as the PTI chief had already tendered apology for the violation, which was not intentional.
Simultaneously, the ECP also sought reply from Khan for using offensive language against the opponents. Awan said an apology has been submitted in both the cases.
However, the chief election Commissioner Sardar Raza Khan said a detailed reply must be submitted to the ECP. The PTI chief has cited personal commitments as a reason for absence from hearing today.
On July 26, the Election Commission of Pakistan (ECP) issued a notice to P Imran Khan for violating the secrecy of ballot.
The commission has summoned Mr Khan to appear before it in person or through his counsel on July 30 to explain his position.
On the election day, Mr Khan, flanked by his friends and supporters, including Zulfi Bokhari, openly cast his vote in the NA-53 constituency where he was contesting the election against former prime minister Shahid Khaqan Abbasi and Pakistan Peoples Party's Syed Sibtul Haider, brother of former Senate chairman Syed Nayyar Bokahri.
Instead of going behind the voting screen to cast his vote in private, the PTI chief preferred to publicly stamp the ballot paper placing it on the table of the election officer, with TV cameras filming him. And to everyone's surprise, the presiding officer and other polling staff did not object to the violation.