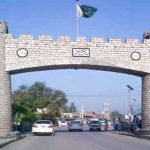 ISLAMABAD: The Election Commission of Pakistan (ECP) has informed candidates, participating in presidential election to appear along with their proposer and seconder before the commission in Islamabad on Wednesday.
ECp said that proposers and seconders should bring their original national identity cards and membership cards issued by Senate or the relevant assembly.
The Chief Election Commissioner will scrutinize nomination papers of the candidates.
Candidature can be withdrawn by 1200 hours on 30th of this month. The list of validated candidates will be published the same day at 1:00 pm.
The election will be held on September 4.
The ruling Pakistan Tehreek-e-Insaf (PTI) party gave name of Arif Alvi for the slot of president. Dr. Arif pointed out that candidates of other parties could have shown a positive gesture by withdrawing in favour of PTI's candidate but they did not.
He was of the view that if he would be elected he would be the second president of Pakistan belonging to Karachi and it would be an honour for the Sindh province too. "But I am Pakistani and love my country and will prove it practically."
Born in 1949 and dentist by profession, Arif Alvi is among the founding members of the PTI.
Constituency NA-250. Alvi was the only PTI member to win a National Assembly seat from Sindh in 2013 election. In 2016, he was made president of PTI Sindh chapter.
He was re-elected to the National Assembly as a candidate of PTI from Constituency NA-247 (Karachi South-II) in the recently held general election.