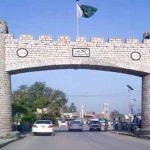 ISLAMABAD: The Election Commission of Pakistan (ECP) will start accepting nomination papers for the general elections 2018 from today after the Supreme Court overruled the Lahore High Court's (LHC) order for amendments to the document.
LHC, on Friday, had ruled that the nomination forms of the electoral candidates did not seek necessary information and declarations such as details on educational background, criminal record, and dual citizenship. The court ordered ECP to again add the requirements of Articles 62 and 63 of the Constitution to the nomination papers.
The Supreme Court, however, on Sunday suspended the LHC's verdict that nullified nomination forms of electoral candidates for the upcoming general elections.
ECP will continue to receive the nomination papers, in compliance with the approved format in the Election Act 2017, from June 4 till June 8.
The nomination papers will be scrutinised on June 14, while appeals against decisions by returning officers can be filed till June 19, as per ECP.
The appeal tribunal will wind up requests by June 26 and a day later, on June 27, candidates' list would be displayed again.
The candidates will then have time until June 28 to withdraw their nomination papers, after which a new list — with election symbols — would be issued on June 29.
During the court proceedings on Sunday, the petitioners' counsel had stated that LHC's decision on nomination forms would delay elections, adding that they took the matter to Supreme Court as they did not want elections to be postponed.
The counsel added that the elections are feared to be delayed as the filing of nomination papers has been put on hold following LHC's ruling. Earlier, the nomination papers were to be filed between June 2 and 6.
However, Chief Justice of Pakistan Mian Saqib Nisar had remarked that elections would be conducted as per the schedule – on July 25.
According to ECP, the initial list of candidates will be released on June 8, while dates for other developments regarding elections would remain unchanged.