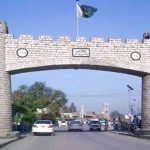 ISLAMABAD: The Election Commission of Pakistan (ECP) will display Provisional Electoral Rolls in various cities of Punjab and Sindh from Tuesday.
According to Election Commission, the main aim of display centers was to correct mistakes, register objections in the Electoral Rolls of Punjab and Sindh as Local Government elections in both provinces are scheduled to be held on September 20th.
The voters' lists could be inspected in the offices of Registration Officers and respective Assistant Registration Officers of Punjab and Sindh for seven days.