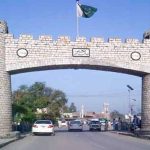 ISLAMABAD: The election campaign by various political parties and independent candidates for the July 25 general elections across the country will end at midnight tonight (Monday).
All political parties and independent candidates will wind up their election campaign at 12:00midnight. Election Commission of Pakistan (ECP) has issued a notification in this regard.
According to an ECP official, electronic and print media would also avoid telecasting or publishing advertisements for the purpose of political campaign which tends to malign or favour a particular political party.
He said under Section 182 of the Elections Act, 2017, no person would convene, hold or attend any public meeting and promote or join any procession within the area of the constituency during a period of 48 hours ending at midnight following the conclusion of poll.
He said any person, who contravened the provisions of law, shall be punishable with imprisonment for a term which may extend to two years or with fine.