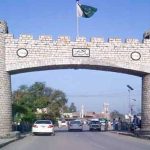 ISLAMABAD: Pakistan Tehreek-e-Insaf (PTI) chief Imran Khan on Tuesday alleged that the entire federally cabinet is trying hard to save the Sharif family and their corruption.
Addressing a press conference after chairing PTI's post-court hearing strategy meeting in Islamabad, Khan said that our lawyers were fully ready to take on this case and were fully prepared. He said that Supreme Court (SC) bench can now decide as enuogh proofs have been submitted against Prime Minister in Panama Leaks case.
He said that now, SC judges would directly ask questions from Sharif family.
Khan said that PTI has brought forward the lies that Nawaz Sharif told in National Assembly and in the address to the nation.
"Firstly, everything that was bought by them was procured via the profits from gulf steel then their own documentation proved that they were in heavy losses, so how did they buy them?", he asked.
He said all their flagship international companies, Mayfair properties, Jeddah factories are gulf steel but it was in losses so where did the money come from?
PTI chief said that the court was also informed that Hassan Sharif was a student in 1999 and became a billionaire in 2001.
He said PTI lawyers also successfully argued over the matter of Maryam Safdar's dependency over his father Nawaz Sharif.
"She has never paid any electric bills and taxes and her air travel in the year was Rs 3.5 million", he added.
Imran Khan said PTI has taken up this struggle in the assembly, on the streets, with the institutions and now finally in SC. He alleged that the entire cabinet is trying hard to save the premier and his corruption.