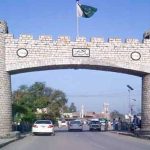 ISLAMABAD: Prime Minister Imran Khan on Saturday expressed concern towards the minorities residing in India and said that an extremist ideology RSS has taken over nuclear-armed country of over a billion people.
PM Imran took to Twitter and said that Rashtriya Swayamsevak Sangh (RSS) is an ideology based on racial superiority and hatred of Muslims and all other minorities.
The Prime Minister said whenever this genie has come out of the bottle, it has always led to bloodshed.
Imran Khan also shared an article carried by The Times titled "India is a Hindu state now — We are second-class citizens."
Meanwhile, PM Imran extended his deepest condolences to the people of Oman on the demise of Majesty Sultan Qaboos bin Said – one of the Middle East's longest serving rulers who maintained the country's neutrality in regional struggles. He added that Qaboos was a visionary and transformed Oman into a vibrant and modern state.
"Oman has lost a beloved leader, and Pakistan lost a close and trusted friend", he expressed, adding that may his soul rest in eternal peace.
Earlier, Prime Minister Imran Khan stated that he has directed the concerned authorities to submit an "immediate report on the condemnable, cowardly terrorist attack" in Quetta on Friday, which claimed the lives of 15 people including a deputy superintendent of police (DSP).
In a tweet, the premier hailed the martyred DSP as a "brave and exemplary officer". He further mentioned that he had asked the Balochistan government to ensure provision of medical facilities to the injured persons.
"I have demanded an immediate report on the condemnable cowardly terrorist attack in Quetta targeting a mosque and people at prayers. Have asked provincial govt to ensure all medical facilities are provided to the injured. Martyred DSP Haji Amanullah was a brave and exemplary officer," the prime minister stated.
At least 15 people including Deputy Superintendent of Police (DSP) Ammanullah and the Imam of the mosque were killed and 19 others sustained injuries in a powerful explosion at a mosque in the provincial capital's Satellite Town on Friday.