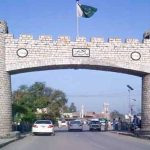 LAHORE: The Jamaat-e-Islami (JI) chief Sirjaul Haq said on Saturday that the rejection of opposition no-confidence motion against chairman Senate, despite majority, is the result of horse-trading in the upper house.
After attending a workshop in Mansoora, Lahore, talking to media JI chief said that those started their politics from Changa Manga forest became the prey of the same horse trading where Senators were auctioned.
"Following the formation of the PTI government people are facing hardship and problems because PTI government had made huge promises but they violated their own manifesto time and again," he said.
Sirajul Haq alleged that present rulers have lost their honour in the eyes of the people as they told lies 50 times intentionally daily.