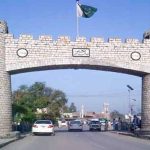 ISLAMABAD: Around 259 civilians and security personnel were shifted to different hospitals of twin cities of Rawalpindi and Islamabad on receiving injuries during police operation against sit-in protesters at Faizabad.
According to hospitals sources, out of total, 190 injured persons had received medical treatment at Pakistan Institute of Medical Sciences (PIMS), 22 got treatment at Federal Government Poly Clinic (FGPC) and 47 injured persons shifted to Benazir Bhutto Hospital Rawalpindi.
They said that 106 civilians, 89 policemen and 64 FC personnel had moved to these hospitals, who mainly received injuries due to stone-throwing of protesters and suffocation from tear-gas.
They said that 73 policemen, 64 FC personnel and 53 civilians had shifted to PIMS for treatment while 12 policemen and 10 civilians moved to FGPC. Similarly, 43 civilians and four policemen had admitted to Benazir Bhutto Hospital Rawalpindi.
It is pertinent to mention here that both major hospitals of federal capital included Federal Government Poly Clinic and PIMS while major hospitals of Rawalpindi were on high alert in wake of police operation against sit-in protesters.
Hospitals managements had deployed additional medical and para medical staff with additional beds in all hospitals to ensure provision of best medical cover to injured persons besides ensuring provision of sufficient quantity of medicines.
Similarly, ambulances had been arranged to shift injured persons from Faizabad to the hospitals and providing other medical services during police operation.
The operation was started on Saturday early morning on the directions of Islamabad High Court to end the sit-in at Faizabad Interchange from protesters. The protesters were staging sit-in for the last 19 days paralyzing the twin cities of Rawalpindi and Islamabad.
Heavy contingent of police and FC personnel were deployed at Faizabad interchange to disperse the protesters to open this main interchange for citizens.