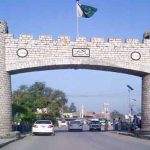 In today's digital world, crossing the fine line between entertainment and harassment has become quite common. The Youtuber and influencers have resorted to despicable tactics to garner views.
Recently, a famous Youtube from Gujranwala landed in hot waters as his video of harassing women in the name of a prank went viral. Spreading like wildfire, the videos were termed problematic and disturbing.
The Youtuber Khan Ali has over 323,000 subscribers on his YouTube channel. After the videos started making rounds on the internet, Ali was was arrested by the city police.
In the aforementioned clip, Ali can be spotted asking random women on the road to take dupatta, as he continues to harass them. The prank video has a whopping amount of views on YouTube.