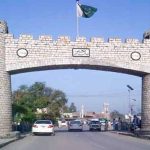 KARACHI: Muttahida Qaumi Movement-Pakistan (MQM-P) leader Barrister Farrogh Naseem said on Monday that there is no legal value of the general workers meeting summoned by Dr Farooq Sattar, because as per the party's constitution, the Rabita Committee is the sole decision-making body.
Naseem warned that as Sattar is not the party's leader anymore, the MQM-P reserves the right to take legal action against him if he undertakes any unconstitutional measure.
"Only a convener can call a worker's meeting. Rabita Committee has relieved Sattar from his duties as convener," Naseem said, adding that: "Khalid Maqbool Siddiqui has submitted a resolution to the ECP [Election Commission of Pakistan] that he is now the new party chief and convener."
Naseem said that Sattar should refrain from indulging in any madness and should let the party work under the law and constitution.
He added that the Rabita Committee took back powers from Dr Sattar as a last measure.
"Sattar should not ruin a party for a person. He should apologise to Rabita Committee so that he can be taken back in the party," he said. "Or he can make his own party and induct Saleem Shahzad. No one is going to accept MQM-Haqiqi leader or Shehzad."
Naseem added that MQM-Pakistan will contest the election on the symbol of kite, its original symbol.
Meanwhile, the Sindh election commissioner and returning officer for the Senate elections, Yousuf Khattak, has said that other than Ahmad Chinoy, all nominations from MQM-Pakistan have been accepted.
He added that all the party nominations have come under the signature of Khalid Maqbool Siddiqui, adding that the issues within MQM-P are its internal matter.
Later in the day, MQM-P's newly-elected convener Khalid Maqbool Siddiqui said that the leaders have subtracted the elements of money and resources from the party's politics.
The party leader said that he does not think that in the current circumstances the party should get involved in any new conflict.
Maqbool said that the party will not be led by personalities but through democratic ways.