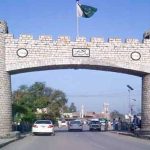 ISLAMABAD: Federal Board of Revenue (FBR) has submitted its reply in the Supreme Court (SC) of Pakistan in a case pertaining to taxes imposed on mobile phone users.
In its reply, the FBR stated that tax ratio imposed on mobile bills consumers in Pakistan is less than other Asian countries including Bangladesh, Malaysia, Thailand and Indonesia.
FBR further added that federal excise duty has been reduced to 17pc.
The reply further states that almost Rs. 4.5 bn are collected in terms of withholding tax every month.
FBR further informed the court that nearly Rs. 944 bn are collected in terms of withholding tax whereas the same constitutes 70pc of direct tax collections.
Chief Justice of Pakistan (CJP) Mian Saqib Nisar had taken suo motu notice of high levy being charged on mobile phone cards in the country.
The chief justice remarked that Rs. 40 was being cut on Rs 100 card. He asked under what heads the levy was being charged.
The apex court would hear the case next week.