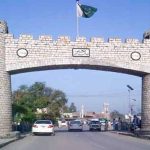 ISLAMABAD: Federal Cabinet, which met in Islamabad today, with Prime Minister Imran Khan in the chair, has decided to make amendments in existing laws for the appointment of heads of various government's institutions in the country.
This was stated by Minister for Information and Broadcasting Senator Shibili Faraz while briefing to newsman about decisions taken by the Federal Cabinet in Islamabad this evening.
He said a committee has been constituted in this regard under the supervision of Advisor for Institutional Reforms Dr. Ishrat Hussain, which will present its recommendations within a week.
He said Minister for Narcotics Control Azam Khan Swati presented 39 proposals to the prime minister on electoral reforms, which the prime minister appreciated.
The cabinet approved the names of the members of National Commission for Status of Women and National Bureau of Statistics. It also approved decisions taken by the Cabinet's Committee on Energy and Economic Coordination Committee.
The Information Minister said the cabinet reviewed matters pertaining to audit survey regarding embezzlement at Karachi Port Trust.
Senator Shibli Faraz said Prime Minister Imran Khan also sought report regarding illegal and unlawful appointments in twelve different ministries within one week.
Talking about ongoing Coronavirus, the minister said no country in the world can afford continuous lockdown and decision regarding ease in countrywide lockdown was taken in view of difficulties being faced by poor labour class. He said the government has limited resources and infrastructure, and continuous lockdown was not possible under the prevailing conditions.
The Minister urged the citizens and members of civil society to adopt all necessary precautionary measures, follow guidelines and SoPs, and support government in its endeavors to contain the pandemic.