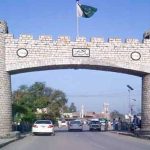 ISLAMABAD: The meeting of federal cabinet is underway here in Islamabad with Prime Minister Imran Khan in the chair to discuss six-point agenda.
According to media reports, the meeting will approve establishment of the National Skill University with assistance from Turkey.
Bilateral cooperation between Pakistan and Japan in the field of education will also be discussed in the meeting.
Among the summaries that will be presented for approval is the addition of experts in the monetary and fiscal boards.
Media reports also said that the cabinet will approve the appointment of Major General Arif as the director-general of the Anti-Narcotics Force.