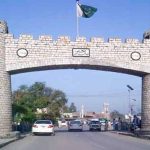 LAHORE: The FIA has given clean chit to Suleman Shehbaz, son of Prime Minister, in Rs 16 billion money laundering case. The FIA Saturday submitted supplementary  challan in the special court, stating that Suleman Shehbaz and Tahir Naqvi were not found guilty.
Suleman Shehbaz Saturday appeared before the special court central. The court was hearing the bail application of the Suleman. The counsel for accused informed the court that they wanted to withdraw the bail applications.
Meanwhile, the PTI senior leader Fawad Chaudhry has said that the PTI would challenge the acquittal of the Sharif family members including Maryam Nawaz, Shehbaz Sharif in the Supreme Court. He said that the only purpose of the present govt is to end cases against its members.
He said that a petition in this regard will be filed in the apex court on Monday.