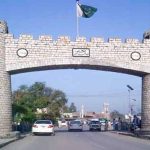 ISLAMABAD: The Federal Investigation Agency (FIA) has written a letter to Interpol seeking red warrants against the sons of former prime minister Nawaz Sharif, Hussain Nawaz and Hassan Nawaz.
According to media reports, FIA wrote the letter to Interpol after obtaining approval from the ministry of interior.
The FIA in its letter informed the Interpol that both Hussain Nawaz and Hassan Nawaz were wanted in Panama case as both were formally declared proclaimed offenders by accountability court.
Hussain Nawaz and Hassan Nawaz have been declared proclaimed offenders in Avenfield reference – the reference that landed their father in Adiala Jail for 11 years.