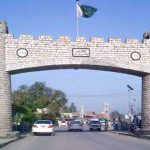 ISLAMABAD: Federal Finance Minister Ishaq Dar on Thursday will present the National Economic Survey. Most of the economic goals of the ongoing fiscal year could not be met.
According to the details, the economic growth remained 4.24 percent contrary to the set goal of 5.1 percent.
The government failed to achieve goals in most of the key sectors of the country's economy. The revenue targets of the Federal Board of Revenue (FBR), agriculture growth and economic growth could not be achieved also.
The survey report states that development in the agriculture sector was limited to 2.8 percent whereas the goal to be achieved was 3.3 percent. The industrial growth maintained at 3.62 percent instead of 6.8 percent.
At least Rs 2,810 billion taxes were to be recovered by the FBR which were subjected to revision at least three times. The report further states that the imports worth US $2.2billion were made but the total is at least 3.2 percent less than the previous year.
The sugarcane yields dropped by 7.13 percent, wheat by 3 percent and corn lessened by at least 5 percent.
The government has declared bad weather, floods, energy crisis and sit-ins by opposition parties the reasons for not meeting the targets in the fiscal year. The report states that inflation has gone down by at least 3.2 percent due to de-escalation of oil prices in the international markets and that of power tariff in the country.
The government terms itself successful in limiting the Current Account Deficit to US $1.4 billion in comparison to last year's deficit of US $2.9 billion. The government in the report says that a balance has been achieved in the payments and the foreign exchange reserves due to the installment to the International Monitory Fund (IMF) of US $1.1 billion and Sukuk bonds worth US $1 billion.