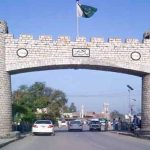 ISLAMABAD: The new spell of fog and snowfall on Monday has badly disrupted routine life in parts of the country.
According to details, the snowfall in Naran has caused difficulties for the tourists as routes leading to Babusar Pass and Saif-ul-Muluk lake have been blocked.
The motorway has also been closed at various points due to dense fog whereas the drivers have been directed to take precautionary measures while travelling.
On the other hand, Pakistan Meteorological Department (PMD) said that mainly cold and dry weather is expected in most parts of the country. Foggy conditions are likely to prevail over few plain areas of Punjab and upper Sindh during morning hours.
Skardu , Astore -09°C, Kalat, Gupis, Quetta -08°C, Gilgit, Hunza -07, Bagrote -06, Kalam -05, Dir -04.