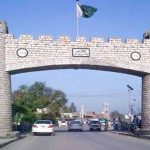 WASHINGTON: After United Nations Security Council the voice of Kashmiri people, who have been living under siege since Aug 5 when India revoked the special status of Jammu and Kashmir, has now reached the United States congress.
The issue of Kashmir will be discussed at the foreign affairs committee of the US Congress. It is pertinent to mention here that for the first time in the history of foreign affairs committee of the US Congress the Kashmir issue will be highlighted there.
The US Congress Asia sub-committee will also hear about the atrocities committed by India in the Occupied Kashmir. Congressman Brad Sherman in a statement said that he was waiting to hear about the human right violations committed by India in Occupied Kashmir.