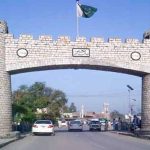 DAVOS: Foreign Minister Khawaja Asif has strongly condemned the US drone strike in Kurram Agency and termed it an attack on Pakistan s sovereignty.
In a statement issued from Davos, Switzerland, Khawaja Asif said that Pakistan has the capability to stop US drone strikes inside its territory.
Khawaja Asif said that our patience should not be tested and added that such strikes are detrimental to Pak-US relations. Expressing his serious concerns over the said drone strike, Asif said such acts of sovereignty violations are detrimental to relations between both countries
Khawaja Asif further said that we are not living in Musharraf era now and Pakistan can take any step in the reaction to US strike.