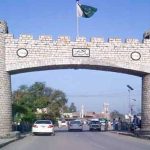 ISLAMABAD: Foreign Office of Pakistan on Thursday confirmed that Prime Minister Imran Khan has responded to Indian counterpart Nerendra Modi in a positive way to resume peace talks.
Spokesman Dr Mohammad Faisal took to social-networking site Twitter and posted, "PM has responded to PM Modi, in a positive spirit, reciprocating his sentiments. Let's talk and resolve all issues. We await formal response from India."
Earlier, Indian media had claimed that PM Imran had written a letter to Nerendra Modi for the resumption of peace dialogues.
According to Times of India, Khan's letter was in response to Modi's own communication to him seeking a "meaningful and constructive" engagement between the 2 countries.
There has been speculation whether Pakistan Foreign Minister Shah Mehmood Qureshi will meet his Indian counterpart Sushma Swaraj during United Nations General Assembly meeting.
Imran Khan—in his victory speech—had stressed on normal relations between the Himalyan neighbors.
While deploring Indian media's hate campaign, Khan said, "If we want to slash poverty in the region, then we [Pakistan and India] must practice healthy trade ties", he added.
"If India comes and takes one step towards us, we will take two steps toward them. Right now, it is one sided where India is constantly just blaming us", stated Khan.
Afterwards, Modi told Khan that India is ready for a new era of ties with Pakistan and called for crafting collective strategy for combating regional challenges.