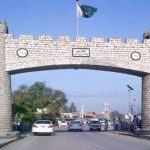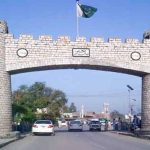 KARACHI: Police claimed to have killed killed four militants of a banned terrorist organisation Al-Qaeda here on Saturday.
SSP Malir Rao Anwar said a police party conducted a raid on a tip-off and laid siege around the terrorists' hideout.
"The suspects had taken positions before the police reached the site of the incident," Anwar said. "An exchange of fire between the police and suspects continued for half an hour."
Four men were found dead after the firing ceased, the police said.
"The terrorists belonged to Al-Qaeda Pervez Pro group," Anwar said. "One of the deceased, identified as Ibrahim Mafia, was a foreigner."
Giving details of the encounter, Anwar said that a heavy cache of arms and hand grenades was confiscated from the terrorists' possession.
The process of identifying the remaining terrorists is underway.