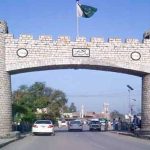 ISLAMABAD: Khyber Pakhtunkhwa and Punjab likely to face fuel shortage as oil tankers loaded with millions of litters of oil fail to reach their destination on time due to blockages of roads caused by countrywide protests and sit-ins.
According to a spokesman of Oil Tankers Association, dozens of oil tankers are stranded near Sheikhupura, Wazirabad and Gujranwala due to roads closure caused by protests.
He said that the oil tankers carrying over five million litters of oil to different parts of Punjab, Khyber Pakhtunkhwa and Northern Areas failed to reach their destination which may cause fuel shortage in these areas.