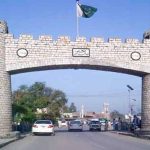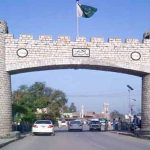 GILGIT: A ballot recount in Gilgit-Baltistan on Wednesday deprived Pakistan Teheek-e-Insaf candidate of his seat in Gigit Bltistan Legislative Assembly.
Pakistan Muslim League-Nawaz candidate Muhammad Akbar Taban had filed an application for the vote recount in GBLA-7 Skardu constituency after losing to PTI's Raja Jalal Hussain by margin of only one vote.
According to unofficial and unformed results, the PML-N candidate, who had earlier secured 3373 votes, have now been declared winner, defeating Hussaim by one vote.
With the latest gain, the PML-N's total number of seats in the legislature has risen to 13.
It should be mentioned here that Akbar Taban approached the Election Commission of Pakistan (ECP) for re-count after Raja Jalal was declared winner with one-vote lead two days ago.
Raja Jalal said he will take recourse to the court over the decision.