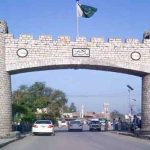 ISLAMABAD: The search engine giant, Google paid tribute to the original Little Master of the cricketing world, Pakistan's Hanif Mohammad on his 84th birthday on Friday.
Google issues special 'doodles' on special days, on the birthday of Hanif Mohammad, it replaced its logo with a customized one, which bore the legendary batsman batting and his highest Test score, 337 written on it.
Hanif Mohammad played 55 test matches for Pakistan and scored 3,915 runs at an average of 43.98. He played the marvellous inning of 337 runs against the West Indies in a match-saving cause. He spent 16 hours on the crease, which is still the longest inning of cricketing history.
His score of 337 runs is still the highest individual score for any Pakistani batsman in test matches. Furthermore, he held the record of the highest individual score in a first class for a long time. He scored 499 runs, he got run out while running for the 500th run. Later, this record was broken by Brian Charles Lara by scoring 500 runs in a first-class game.
The batting maestro was born on December 21, 1934, in Junagadh, now a part of India, he died on August 11, 2016, at an age of 81 years in Karachi. He was diagnosed with lung cancer in 2013.