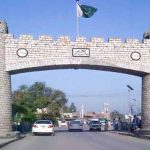 With soaring inflation levels breaking the backs of the masses, the government has decided to introduce a petroleum package of up to Rs50 per liter for the low-income stratum of society.
Chairing a meeting on a petroleum relief package in Lahore on Sunday, the prime minister has directed that up to Rs50 per liter be allocated for the petroleum subsidy.
He also sought early completion of an implementation plan for the petroleum subsidy.
Shehbaz says that despite severe economic challenges, he is trying to help the poor in every possible way. He directed for fast tracking the plan for the subsidy program.
The prime minister has also remarked that for an effective implementation, the institutions concerned should formulate a comprehensive strategy with mutual cooperation.
He also suggested the inclusion of motorcycles, rickshaws and other small vehicles, including 800cc cars, in the plan.
The meeting was briefed on a strategy for providing petroleum subsidy to low-income people.
Shehbaz believed the petroleum subsidy will directly lead to relief for the poor.
Minister of State for Petroleum Musadik Malik briefed the prime minister on the strategy for providing petroleum subsidy.
Finance Minister Ishaq Dar and other senior officials also participated in the meeting.