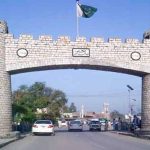 ISLAMABAD: Prime Minister Imran Khan has directed Bureau of Statistics to conduct a country-wide survey on child labour and formulate a comprehensive strategy to extricate such children from poverty and take measures for their education.
He was chairing a high-level meeting on GSP Plus in Islamabad today.
The Prime Minister renewed the government's firm commitment to protect human rights and promote rights of minorities and marginalized sections of the society.
He said ensuring and safeguarding human rights is major plank of our religion and enshrined in our constitution. He said steps should be taken to ensure complete elimination of bonded labour from all parts of the country.
The Prime Minister directed that all discriminatory signboards in clubs including those in Islamabad club, gymkhana and other public places be immediately removed.
On this occasion, the Prime Minister was briefed on progress made towards anti-torture, restricting death penalty, combating domestic violence and other human rights related issues.