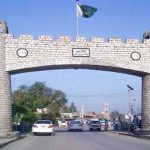 ISLAMABAD: Minister for Power Division Omar Ayub Khan has expressed government's commitment to provide cheap electricity to consumers and about 8,000 megawatts will be generated through solar and wind energy projects by 2025 at a rate of less than 6.5 rupees per unit.
He was responding to a Call Attention notice regarding charging of fuel surcharge in electricity bills from the people of Malakand region despite the generation of electricity through four power Houses in the area.
Omar Ayub Khan said we are pursuing a policy to generate 70 to 80 percent of energy from domestic resources to provide cheap electricity to consumers.
He said the government is following an equitable distribution of resources, including energy, among all parts of the country. He said we have allocated 54 billion rupees in the budget to provide relief to those consumers, who use less than 300 units.