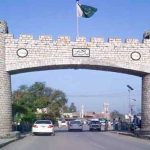 ISLAMABAD: Federal Government is considering reducing the age of retirement to 55 for the government employees and it is in the process of consultations.
According to details, to the formulation of a new policy for all government employees is underway and three separate committees are working on the issue and another committee will look into the proposal for officers of grades 21 to 22.
The new policy will be implemented after approval from the federal cabinet.