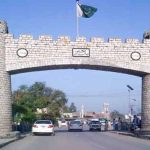 ISLAMABAD: The federal government has decided to remove Nawaz Sharif's name from the Exit Control List (ECL) to pave the way for his treatment abroad.
Pakistan Muslim League-Nawaz (PML-N) President Shehbaz Sharif approached the Interior Ministry to get Nawaz Sharif's name removed from the ECL.
The authorities at the ministry were waiting for formal directives from the federal government.
Shehbaz Sharif filed an application seeking to remove his elder brother's name from the list.
The former prime minister could not travel abroad before his name is removed from the ECL.
The authorities are reviewing the application filed by the PMLN leader.