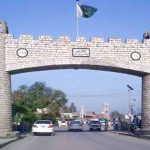 ISLAMABAD: Tehreek-e-Insaaf Chairman Imran Khan on Monday trained his guns at the incumbent government for increasing fuel prices and said that the government dropped a "petrol bomb on the poor nation at the start of 2018".
The PTI Chief, in his tweet, has written, "Absolutely shameful how the govt has dropped a petrol bomb on the poor nation at the start of 2018. Instead of undertaking tax reforms and cracking down on money laundering, the govt continues to burden the masses – this time with a big increase in petroleum products' prices."
Earlier today, PTI leader Fawad Chaudhry also said that world over, the beginning of the new year was celebrated, but in Pakistan, financial adviser Miftah Ismail, dropped the bomb of increased petroleum prices.
Pakistan People's Party (PPP) Chairperson Bilawal Bhutto Zardari had also slammed the hike in fuel prices on New Year and remarked that the government dropped an 'inflation bomb' on the nation.
Let it be known that on Sunday, the government revised the prices petroleum products increasing the price of petrol by Rs4.6 per litre, petrol to be sold at Rs81.53 now.