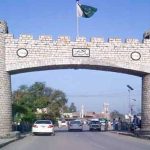 ISLAMABAD: Minister for Information Fawad Chaudhry clarified on Monday the government doesn't intend to rename the Benazir Income Support Programme (BISP), bringing a controversy over the government's reported move to remove Benazir Bhutto's name from the social protection programme to an end.
"BISP will continue alongside Ehsas programme," the minister said while speaking to the media here.
Prime Minister Imran Khan had last week launched an ambitious social protection and poverty alleviation programme named 'Ehsas' (compassion).
The government's reported decision to rename the BISP stirred a controversy, eliciting strong reaction from the Pakistan People's Party (PPP) that termed it a conspiracy to deprive poor segment of society from crucial financial support.
Chaudhry said the Ehsas programme, which includes provision of financial assistance to the poor stratum of society, is being extended to other parts of the country as well, adding loans will be provided to the jobless youth and homes to the people having no shelter.
Defending the recent hike in prices of petroleum products, he said fuel prices have seen an increase in international market of late. He added the prices of petrol and diesel were significantly low in global market during the previous tenure of the Pakistan Muslim League Nawaz (PML-N).
Commenting on National Accountability Bureau (NAB) cases against former president Asif Ali Zardari, the minister said cases against the Pakistan Peoples Party (PPP) co-chairman were instituted during Nawaz Sharif's stint in power. The fake bank accounts cases were instituted in 2015 and 2016, he added.
He said he sees Asif Ali Zardari being sent behind bars in the future.