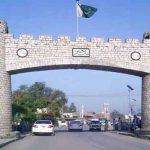 ISLAMABAD: The federal government and opposition has agreed to retain the number of seats in of the National Assembly (NA).
The decision was made in a NA session presided by Speaker Ayaz Sadiq.
The government and opposition members also reached to a consensus on new delimitation and revision of the number of seats in the provincial assemblies.
Nine seats will be reduced from Punjab Assembly whereas the Parliamentarians have suggested decreasing the number of seats in Sindh Assembly by five and Balochistan Assembly by three.
According to the speaker of the house, one seat will be made for a population of 7,80,000 citizens.
A bill regarding the NA and provincial assembly seats is likely to be tabled soon.
Sadiq said that they are reviewing the objections raised by parties regarding the matters.