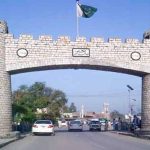 ISLAMABAD: Three options to jack up salaries from 5-15% in the budget for the incoming fiscal year are under the government's consideration, amid the Pay and Pension Commission's failure in submission of a report ahead of the next budget which resulted into the prime minister's decision to grant another extension.
The Finance Division issued a notification to announce the grant of another extension to the Pay and Pension Commission, according to which the timelines for the submission of the Commission's recommendation have been extended till June 30, 2022.
Top official sources said that the former PTI-led government had granted a disparity reduction allowance of 15% for the officials posted from grade 1 to 19, with effect from March 1, 2022. However, the new PM Shehbaz Sharif-led government announced another 10% raise in the pension and increased the minimum pay to 25,000 per month.
With this background, the Finance Ministry official said that the government was working on three different options for jacking up salaries up to 5%, 10%, and 15%. The salaries of grade 1 to 19 might be increased as another 5-10% adhoc allowance in the upcoming budget. The salaries of grade 20 to 22 employees might be increased 10-15%.
Besides, the government may increase pensions by 5-10% in the wake of rising inflationary pressures. The Ministry of Finance's Regulation Wing has completed its internal work and decided to hire an actuary to do the spadework. It was also decided to constitute a Pay and Pension Commission to get its recommendations as well.