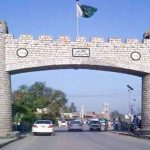 ISLAMABAD: A federal government's representative has refuted speculations on certain sections of the media that Saudi Arabian Crown Prince Mohammad Bin Salman Al Saud had ordered return of his private plane carrying Pakistani Prime Minister Imran Khan from Canada to New York after his conclusion of United Nations General Assembly's (UNGA) 74th session.
The representative has termed a report published in a weekly magazine as a "fabrication."
The representative mentioned that Pakistan and Saudi Arabia enjoy brotherly relations and it expressed opposition parties' disappointment as they had been trying to sabotage those bilateral relations.
The representative further rejected the impression presented by the report that the meetings of PM Khan with Turkish and Malaysian leaders were "unsuccessful".